The National Powersports Dealers Association (NPDA) has added two new board members plus an industry expert with decades of experience to the growing organization, which has nearly reached the 400-member level, according to the association.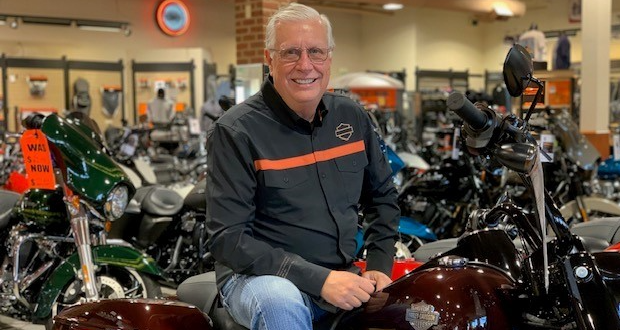 Since its founding in May 2021, the NPDA has quickly added new powersports dealer members, including Harley-Davidson and metric dealers and independent (non-franchised) shops. The Board of Directors of 12 men and three women are dealers from Alaska to Virginia, Ohio to Texas. The two newest additions to this group are:
Donald Meyers Jr., Owner, Baltimore Powersports, Inc., Maryland
Meyers has been involved in dealer leadership for nearly two decades, and his company's holdings include Harley-Davidson of Baltimore, Royal Enfield of Baltimore, and Livewire of Rosedale. As past president of the Maryland Motorcycle Dealer Association, he also has served as a member of the NPDA's Harley-Davidson Dealer Council since 2022.
"My expectation of this role on the board is to be on the forefront of issues that may affect dealerships, Meyers said. "The varied backgrounds of board members is a valuable asset and can provide the membership a return on their dues investment. Thus, I believe the primary goal is to make the association a relevant force to all Dealers."
Brett Tekavec, owner, Queen City Harley-Davidson, West Chester, Ohio, and Harley-Davidson of Washington D.C.
Tekavec has spent more than three decades working with Harley-Davidson, including nearly a decade inside the Motor Company and 25 years in a dealership, including 13 as a dealer principal. He also serves as a member of the NPDA Harley-Davidson Dealer Council.
"My understanding of the vision and mission of the NPDA is all about improving Powersport dealers through services and programs that benefit all," Tekavec said. "I want to be a part of the solution to help all Powersports Dealers operate a successful business and have a greater understanding of the items that impact us as Dealer Principals."
Bob Althoff, chairman of the NPDA, comments: "Don and Brett both bring passion and deep knowledge as dealer principals to our board. We are excited to move forward as an organization with these two new members and all of the great industry leaders already on the Board."
Tigra Tsujikawa
The NPDA also announced Tigra Tsujikawa as its newest team member, taking over membership marketing manager duties.
Tsujikawa has enjoyed a 25-year career in powersports in such areas as development, merchandising, marketing and branding, with companies and organizations including Kawasaki, Fox, the American Motorcyclist Association and Advanstar. She's also done extensive marketing consulting with MotoAmerica, Sturgis Motorcycle Museum, Why We Ride Films, Women's Motorcycle Tours, Dealernews and Iron Lilly.
"Bring up her name to someone with experience in this industry, and they are likely to say, 'oh, I know Tigra, I've worked with Tigra,'" says Darris Blackford, organizational director of NPDA. "She not only has great knowledge about and connections in this industry, but she is an enthusiastic leader who works hard to get things done. Plus, she is a hard-core rider, especially on the dirt, so she understands why the NPDA's work to make the powersports industry better is so important."