MIC is inviting dealers to join Jim Woodruff, CEO of National Powersport Auctions, for a midyear insider update about the pre-owned powersports market and why it matters so much to dealers nationwide.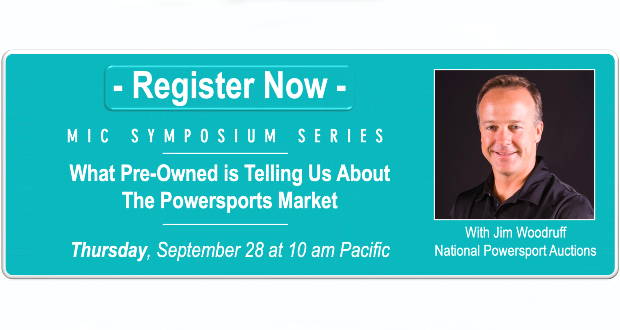 Dealers and stakeholders should register for the webinar by September 28 to find out the latest data, trends, and insights on pre-owned products and the state of the industry as autumn begins. This online symposium is free for all MIC members and $50 for non-members.
"There are more price points to offer with more control over the product mix," Woodruff says. "Dealers have limited control over the ultimate selling price of their vehicles on the showroom floor, but they have total control over the purchase price of pre-owned units and which ones they choose to buy."
Woodruff has more than 30 years of hands-on business experience in the powersports and technology industries, including the creation of leading companies serving both Fortune 500 firms and powersports dealers alike.