Segway Powersports has partnered with local powersports dealer RideNow McKinney to donate a Segway Fugleman UTV to Guns & Hoses, a nonprofit organization dedicated to providing immediate financial assistance to the families of fallen police officers and firefighters lost in the line of duty.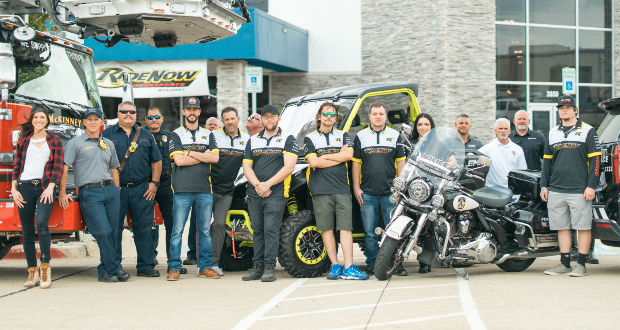 Since its inception in 2002, the Guns & Hoses Foundation of North Texas has donated over $2 million to assist the families of fallen first responders and children's charities. Throughout the year, Guns & Hoses hosts several fundraising events that require a large amount of manpower that is not always readily available. The use of the Segway Fugleman will lessen the need for extra hands.
The vehicle will also be available to local municipalities who may have a use for it. The foundation says it will be loaning the UTV to the Garland Police Department to use during its swift water rescue training program.
"RideNow Powersports is thrilled to announce our partnership with Segway and Guns & Hoses of North Texas. As a company, we hold a deep appreciation for the sacrifices made by our first responders, and we believe it is our duty to give back to the community that has given us so much," said Nick Haider, regional operations director for RideNow McKinney. "We are proud to support this organization's vital work, and we are honored to work alongside Segway to provide immediate assistance to those in need. Together, we can make a difference in the lives of these brave men and women and their families."
Dave Swavey, executive director of Guns & Hoses Foundation of North Texas, added: "There are several area police and fire departments that always have a need for a UTV; however, oftentimes budget constraints might play a factor. The Guns & Hoses Foundation would like to act as a segue (no pun intended) to help facilitate donating vehicles to departments in need. This partnership also allows us to further our mission and continue to raise awareness and support the families of fallen first responders in a time of need."