The new, small-displacement Harley-Davidson is heading to U.S. H-D dealers. However, customers won't be able to buy one. The street-tracker-styled bike will only be available in the U.S. as part of Harley's Riding Academy schools as the Harley-Davidson X350RA, but the X350 is being offered in Asian markets. What still remains a mystery are details about the X500, another QJ Motor collaboration we know is in the works.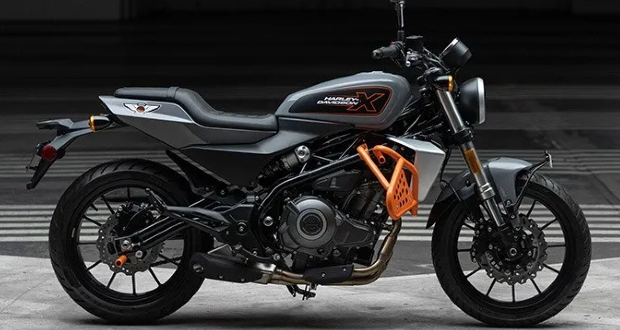 PSB's sister pub, American Rider, has been following the rollout of the X350 for months. As Paul Dail reported in AR, the bike mirrors much of the Benelli 302S, a brand that has been owned for several years by Chinese manufacturer Qianjiang Motors. Aesthetically, the X350 appears to be inspired by the MoCo's XR750 flat-tracker. What was unknown earlier in the year is whether the bike would be made available to Harley's American customers – regardless of whether they deemed it heresy or not.
In February, when Harley announced its fourth quarter and year-end 2022 earnings, as part of the slideshow presentation, company reps stated the Mo-Co will "continue to develop and maintain a productive relationship with Zhejiang Qianjiang Motorcycle Group Co., Ltd., and launch related products in a timely manner."
"Over the course of '22," H-D CEO Jochen Zeitz added in the conference call, "we finalized the launch of our new Riding Academy bike, the 350RA. This bike will replace the sunsetted Street 500 and will breathe new life into our Riding Academy program." Zeitz went on to confirm the bike won't be available for purchase by consumers in the U.S.
However, the X350 will be available in China, officially unveiled there on March 10. Zeitz cited strong growth for H-D in the Asia Pacific region. Another slide in the presentation showed a 12 percent growth in retail motorcycle sales in the region over the previous year and a 12 percent decline in North America. Japan was the MoCo's second-largest market, and China reported its highest volume ever.
Read Paul Dail's full story over on American Rider's website.